Jesus healed many people while on earth.
Acts 10:38  even Jesus of Nazareth, how God anointed him with the Holy Spirit and with power, who went about doing good and healing all who were oppressed by the devil, for God was with him.
God still heals people today.
Psalm by David. (YLT)

Psalm 103:1  Bless, O my soul, Jehovah, And all my inward parts — His Holy Name.

2 Bless, O my soul, Jehovah, And forget not all His benefits,

3 Who is forgiving all thine iniquities, Who is healing all thy diseases,
Besides that, God has given doctors wisdom to help people with healing. There are also herbs and natual substances that aid the body in staying well.
Genesis 1:29  God said, "Behold, I have given you every herb yielding seed, which is on the surface of all the earth, and every tree, which bears fruit yielding seed. It will be your food.
Repost: Is There HOPE for Someone who had the Boosters? with Dr. Bryan Ardis | Flyover Clips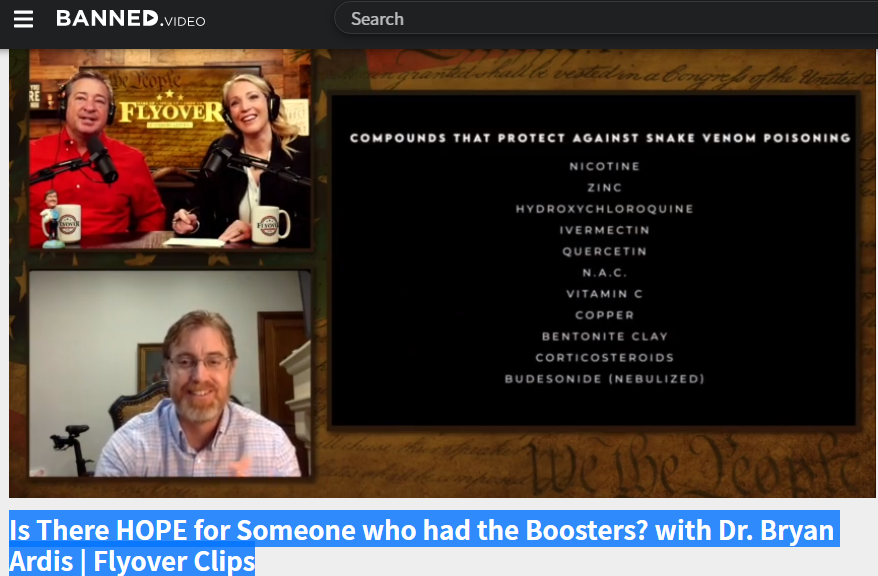 If you think this post would be helpful to someone, please pass it on.
---
A blog post can only introduce a topic, but not cover it in depth. For more study on various topics,
click here for links
to Christian bookstores and other Christian sites.
The link above will take you to links to sites that teach on faith, prayer, confession, healing and more. They have church services, podcasts, bookstores, and further resources and teaching.